Day 1 :
Keynote Forum
Birmingham City University ,UK
Time : 09:35-10:10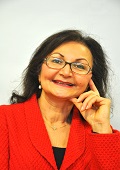 Biography:
Prof Fatemeh Rabiee is a professor in Public Health Promotion and a registered Public Health Nutritionist. She has extensive experience of teaching, research supervision, community based Public Health Nutrition Intervention Programme, capacity building and mentorship in Higher Education & Research in the UK, Netherlands, Uzbekistan & other countries of economic transition. Fatemeh has initiated, designed, managed and implemented a number of research and educational programme in the broad area of health and social policy; health inequalities, mental health promotion, public health nutrition and evaluation of health & social care projects nationally and internationally.
Her other specialist skills includes: Public Health Practitioner; working a day per week in practice in advisory capacity with a number of voluntary and statutory organizations, Advocacy, lobbying and campaigning; stakeholder engagement and deliberation, Public Health; policy, practice. Design, implement, and dissemination of science into policy and practice, Promoting health through community development and public engagement.
Abstract:
Statement of the Problem: Obesity is a key public health issue affecting both children and adults in developed countries and countries of economic transition (WHO, 2011). Childhood obesity pattern in UK is no different; a quarter of 2-10 and one third of 11-15 year old are overweight or obese (Public Health England, 2014). Obesity harms children's health both physically and psychologically. Obesity is the outcome of a complex set of factors, its prevention and management therefore requires multiple set of action and life course approach ( Wyatt et al., 2013; Marmot, 2015). This paper begins with highlighting some of the main issues contributing to childhood obesity in the UK and moves on to argue the case for multifaceted investment in prevention.
Methodology & Theoretical Orientation: Using 3 cases studies from Children Centres, and Schools in the West Midlands, it compares the process of designing, recruiting participants and implementing "FABTots", "MEND", and "Make it Count" community based childhood obesity prevention programmes in diverse communities.
Findings and Discussion: Data highlights the impact and outcome of those 3 projects in childhood obesity and their influences on family dietary practices and food knowledge. It emphasis opportunities as well as constrains of working in community settings. It argues the importance of community development approach & the role of community engagement in goal setting and ownership of intervention programmes.
Recommendations: It concludes that although in most cases these intervention programmes were successful in developing skills and confidence in the respective communities, for sustainability of these programmes the complex impact of lifestyles choices and structural issues should not be overlooked.
Keynote Forum
State University of New York College, USA
Time : 10:10-10:45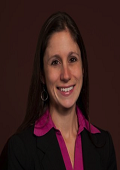 Biography:
Dr. Loomis received her B.S from the University of Rhode Island and her M.S. and Doctorate of Clinical Nutrition from the University of Medicine and Dentistry of New Jersey. She is a Registered Dietitian (RD) with 16 years of experience in pediatric nutrition. Dr. Loomis has conducted presentations on a local and national level on a number of areas including the impact of Registered Dietitians in the Neonatal Intensive Care Unit (NICU), Combating Childhood obesity and Pediatric Food Allergies and Treating Picky Eating. Her doctoral work looked at the impact of standardized feeding guidelines for low birth weight infants, which was recently published in the Journal of Pediatric Gastroenterology and Nutrition. Dr. Loomis' current research looks at the impact of nutrition counseling on childhood obesity, and the eating habits of picky eaters as well as the impact of role modeling on the eating habits and weight status of college students. Dr. Loomis is an Assistant Professor at SUNY Oneonta and is the Director of the Masters Program and Dietetics Internship. She also works as a pediatric dietitian in a pediatrician's office counseling children who struggle with obesity and has owned her own private practice since 2010.
Abstract:
Childhood obesity is a growing concern worldwide. It has becoming a problem in every country where there is data. Children who are born preterm or Small for Gestational Age (SGA) are at higher risk for developing childhood obesity than their peers who are born on time and of normal weight. This presentation will discuss the impact that the development of obesity has not only on the more commonly known long term health consequences such as diabetes, hypertension and cardiovascular disease, but it will also discuss it's impact on the development of food allergies and other inflammatory diseases. The eating habits during the perinatal period and breastfeeding and their impact on the development of obesity will also be described. We will explore the impact individual nutrition counseling has on childhood obesity compared to group counseling and virtual counseling. Finally evidenced based strategies to prevent the onset of obesity during pregnancy, breastfeeding and childhood will be presented.
Break:
Networking & Refreshments 10:45-11:05 @ Foyer
Keynote Forum
Director of Human Health & Nutrition, Safefood, Ireland
Time : 11:05-11:40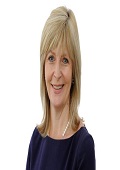 Biography:
Dr Foley-Nolan MB,BCh,BAO,DCH,DObs,MPH,FFPHM is Director of Human Health and Nutrition with safefood, the all –island Food Safety Promotion Board. She directs the public health and nutrition functions of the organisation. Cliodhna has a medical degree from UCC; a master's in Public Health from UCD and is a fellow of the Faculty of Public Health of the Royal College of Physicians in Ireland. She has worked at consultant level in Public Health Medicine in the Health Services Executive, and is a specialist in the areas of health promotion and foodborne infectious disease.
Dr Foley-Nolan holds a Senior lecturer post in UCC and is a trainer and examiner at the Royal College of Physicians in Ireland. She has served on many national advisory groups including those on the National Strategy for the Control of Antimicrobial Resistance, the National AIDS Advisory Group and the National Healthy Eating Guidelines group. She has served on the boards of the Food Safety Authority of Ireland and the Veterinary Council of Ireland. She is currently a board member of the Obesity Prevention Steering Group in Northern Ireland, the Special Advisory Group on Obesity in the Republic of Ireland, the Royal College of Physician's obesity specialist group and the Health Research Board Centre for Diet and Health.
Abstract:
Statement of the Problem: Children of low income households eat less well and have higher rates of childhood obesity and associated risks (1,2). Childhood obesity tracks into adulthood. Food is often a flexible component of the family budget as they can satisfy their hunger with cheaper, less nutritious food (3). This research uses an approach that identifies and costs a basket that is both socially acceptable and nutritionally adequate. One in ten people are experiencing food poverty in Ireland (4). Methodology and Theoretical orientation: A Minimum Essential Standard (MIS) approach was used (5) to estimate the income needed to afford a weekly food basket that the six households studied agreed as a minimum (for urban and rural settings). The study also estimated the % spend on food relative to other items of expenditure. Findings: The cost of the food Basket was more expensive for the majority of rural households compared to urban (Table 1). Food was found to be the biggest area of expenditure in both rural and urban households, the food basket accounted for up to 36% of total income. Conclusions and significance: The cost of the food basket depends on household composition. Food costs rise as children grow older and this has potential health significance. Meat fruit and vegetables took up the largest share of the costs. Households on state benefits spend a larger percentage of take home income on food than households with an employed adult.