Day 1 :
Sessions: Childhood Obesity | Bariatric surgery | Childhood Obesity Prevention | Behavioral & Environmental Factors | Exercise & Kinesiology | Thyroid and Obesity | Bariatric surgery for obesity and metabolic disorder | Obesity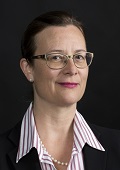 Chair
Jovanna Dahlgren
University of Gothenburg, Sweden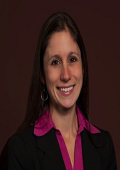 Co-Chair
Theresa Loomis
University of Medicine and Dentistry of New Jersey, USA
Session Introduction
Prairie View A&M University, USA
Time : 11:40-12:05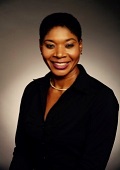 Biography:
Beverly Copeland has her expertise in childhood obesity working in low-income and underserved populations. She seeks to find solutions to the prevention and treatment of childhood obesity. Dr. Copeland is a registered and licensed dietitian with the skill set needed to understand and develop tailored nutrition intervention programs to combat childhood obesity. She continues to work with caregivers, teachers, and other stakeholders who are interested in seeing childhood obesity on a downward trajectory. She is currently working on research to analyze and evaluate meals served in State-Registered Private Childcare Settings. This information will be used to determine the adequacy of meals served to children against the 2015-2020 Dietary Guidelines. Dr. Copeland is currently an Assistant Professor in the Department of Agriculture and Human Ecology at Prairie View A&M University. She previously served in the department for two and half years as the Director of the Didactic Program in Dietetics.
Abstract:
The purpose of this research was to investigate the food energy and nutrient intake, and adequacy of meals served at Head Start centers versus meals consumed at home among Head Start Children. A cross-sectional descriptive survey research design was utilized. A convenience sample of 195 Head Start child and caregiver pairs was recruited from two Head Start sites within the District of Columbia (DC). Weight and height were measured and used to calculate BMI. The Centers for Disease Control and Prevention (CDC) BMI for age and gender growth charts were used to evaluate BMI levels. Dietary intakes were collected using the 24-hour food recall method, and Head Start center menus were analyzed using Nutritionist Pro Software (Axxya Systems, Redmond, WA). Data analysis was conducted using the Statistical Package for the Social Sciences (SPSS) version 19 (IBM SPSS Inc., Chicago, IL). Results of the study showed no significant difference in total calorie intakes between the overweight/obese children and normal weight children who consumed meals both at home and at Head Start centers. However, in both overweight/obese and normal weight children who consumed meals totally at home, lower nutrient intakes were noted when compared to recommended levels. It was concluded that Head Start children who consumed meals both at school and home on the day of the recall, had higher intakes of food energy and were more likely to meet recommended nutrient intakes than Head Start children who did not consume any portion of their meals at school.
D'Youville College ,USA
Time : 12:05-12:30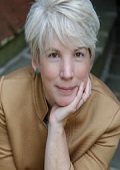 Biography:
Kathleen Border is a nutrition education professional with over twenty years of experience designing and implementing education programs for diverse audiences. She is an advocate for bringing nutrition education programs to underserved communities throughout her career in dietetics. Her experience in community nutrition and higher education has led her to collaborate with stakeholders to support healthy eating initiatives in schools. Professor Border is an academic leader with proven success in designing and meeting national accreditation standards. She has held several leadership positions within the Academy of Nutrition and Dietetics. She currently serves as an Assistant Professor of Dietetics at D'Youville College, Buffalo, New York.
Abstract:
Statement of the Problem: The percentage of children with obesity in the United States has more than tripled since the 1970s. Today, about one in five school-aged children (ages 6–19) has obesity. School based interventions to promote healthy eating and prevent obesity are a natural fit. Farm to School is a voluntary program through which schools can purchase and highlight locally produced, farm-fresh foods. The program also promotes nutrition-based curriculum and experiential learning opportunities such as farm visits and school garden-based learning. This study evaluated a Farm to School pilot program in a large urban school district to determine students' awareness of the program at their school and if they could identify benefits of consuming locally grown produce. Methodology & Theoretical Orientation: A quasi-experimental study design was used. Students in a large urban school district participated in two nutrition lessons which focused on 1) awareness of the Farm to School program and 2) benefits of eating locally grown foods. A pre and post-test was used to evaluate change in awareness and knowledge. The Whole School, Whole Community, Whole Child (WSCC) framework was applied which combined elements of the traditional coordinated school health approach and the whole child framework. Findings: The sample consisted of 4th grade students (n=290) enrolled in ten schools within a large urban school district. All ten schools were part of a Farm to School pilot program. After the intervention, a significant difference (p< .001) was noted in program awareness. Students demonstrated an increased knowledge of locally grown produce after the nutrition intervention, specifically apples (p=.009), pears (p=.001), broccoli (p=.031), and cauliflower (p=.005). Additionally, students identified benefits of consuming locally grown produce, specifically that the food tastes great (p=.011) and will support local farms (p=.004). Conclusion & Significance: This study found that the nutrition education component of the Farm to School program increases 1) knowledge of locally grown foods, 2) benefits of consuming locally grown foods and 3) awareness of the Farm to School program within their school. Farm to School programs enhance student knowledge of consuming fruits and vegetables. Future research needs to be conducted to determine changes in eating behaviors based on participation in the Farm to School program.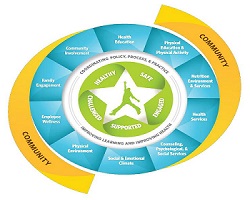 Federal University of Pará ,Brazil
Time : 12:30-12:55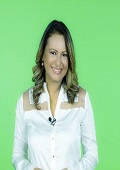 Biography:
Cláudia Araújo da Rocha Benevides has completed her Graduate of Medicine in 2004 from Federal University of Para (Brazil), in 2013 her post graduate program in Nutrology from Faculty of Medical Sciences of the Holy House of São Paulo. She is Master Business Administration in Health Management. She has published a lot of papers in Medical Journals and has been treating patients at the office in her area of expertise since then.
Abstract:
Statement of the Problem: Childhood obesity has been growing in the world in alarming numbers, Brazil is among the countries where this growth calls attention, in the last 20 years the number of obese among children 5 and 9 years has increased more than 4 times. The literature on infant nutrition points out that the development of food preferences that define the pattern of feeding in childhood is determined by the family. Methology & Theoretical Orientation: Data analysis of questionnaire applied to one of the parents of 70 children between 2 years and 8 years. The classification of the nutritional status of the children was carried out applying the curves of Body Mass Index (BMI) for the age of the World Health Organization. The Chi-Square statistical test was used. Findings: Of the 70 children who participated in the study, 51.4% were eutrophic, 21.4% were obese, 18.6% were overweight and 8.6% were lean. Among those classified as overweight and obese in 85.7% of the cases at least one of the parents were obese or overweight by the BMI (p = 0.0483). Regarding the total sample of participants, when parents were asked if they had offered children candies before age 2, 81.4% had offered. Of these, 10% assumed that children consuming sweets practically every day, while 38.6% stated they only allowed consumption eventually in cases of celebrations. Conclusion & Significance: In this study we can see that the vast majority of overweight children had at least one parent in the same condition, it is of fundamental importance that parents are aware that their habits directly influence the eating behavior of their children and that the high supply of candies, foods of known low nutritional value, early in life may be determinant for the creation of taste buds and food preferences that are not adequate in this and that have contributed to the development of obesity in childhood.
Break:
Lunch Break 12:55-13:40 @ Hotel Restaurants
Obesity Center Kantonsspital St. Gallen, ,Swaziland
Time : 13:40-14:05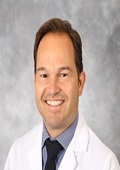 Biography:
Marc Schiesser has long standing expertise in bariatric surgery and is a cofounding member of the obesity center in St. Gallen, which has brought the adult obesity center together with the obesity unit of the childrens hospital in 2013. This merge has resulted in a close collaboration and share of expertise for obese adolescents and children. The surgical therapy is one of the therapeutic options, which has been successfully established in our center. As a board member of the swiss society for the study of morbid obesity and metabolic disorders he has been involved with the establishment of the swiss guidelines for bariatric surgery in adolescents and childrens.
Abstract:
Background and objectives:
The prevalence of obesity in adolescents and young patients is steadily increasing and bariatric surgery has become a standard treatment for selected patients. Sleeve gastrectomy (SG) and gastric bypass (GB) are the standard procedures for adults. However, it remains unclear which operation should be offered to adolescents and young patients. Therefore, we compared the results of these procedures in this population.
Methods:
All patients undergoing bariatric surgery <26 years were prospectively assessed between 01/2013 and 01/2017. The choice of the operation technique was based on the interdisciplinary meeting. The primary end point was weight loss at one year. Secondary end points were perioperative complications (Dindo classification) and reoperation rate.
Results:
We assessed 104 patients with a mean age of 22.7 years (range 17.2-25.8 years). The mean follow up was 547 days. 87 patients underwent GB surgery and 17 had SG. The mean BMI was 44.9kg/m2 at the time of operation. Weight loss was similar in both groups at one year with a BMI of 29.5kg/m2 in the bypass versus 31.9kg/m2 in the sleeve group (NS). The perioperative complication rate (grade 2 or less) was 4.5% (4/87) in the bypass and 11.8% (2/17) in the sleeve group (NS). Six (6.8%) patients underwent laparoscopy for internal hernia in the GB group. No reoperation was observed in the SG patients.
Conclusion:
GB and SG in adolescents and young patients are both safe and effective. We observed a higher rate of reoperations in the GB group, mainly due to internal hernia.
Sport Charles University, Prague Czech Republic
Time : 14:05-14:30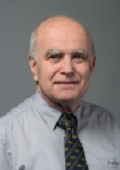 Biography:
Václav Bunc has his expertise in application of mathematical methods and models in PE and sport, using of biocybernetics by evaluation of physical fitness, exercise physiology, functional and physical testing in laboratory and field, body composition, BIA methods, moving regimes for prevention in cardiac patients. He is the first author more than 400 items in scientific Journals, more than 150 abroad, practically the same number of publications as co-author. s responsive to all stakeholders and has a different way of focusing.
Abstract:
Statement of the Problem: Childhood overweight and obesity are a worldwide problem. Childhood overweight and obesity has major consequences in all stages of life; it is associated with co-morbidities such as glucose intolerance, diabetes, metabolic syndrome and other cardiovascular risks factors at young adulthood. Alongside a range of health problems associated with increased body mass (BM), overweight or obesity is an important limiting factor for realization of PE and qualitative life style. Methods :In study we assess the effect of exercise in children differing in BM. Study was carried out in 98 children with normal BM (age=12.4 ±2.2 years; BM=48.0±3.6 kg; height=157.0±4.8 cm), 68 overweight (12.1±2.0; 61.6±3.0; 157.7±4.5) and 59 obese (12.7±2.6; 71.2±3.8; 155.1±4.2). The mean energy content of exercise/week in normal BM children was 1920 ± 310 kcal, in overweight 1990 ± 230 kcal, and in obese 2260 ± 290 kcal. The exercise was based on walking (82.0±3.1 %) of all movement activities. Results: Relative changes after the imposed movement intervention in %BF ranged from 15.4 in obese to 16.6% in normal BM and in VO2peak from 13.9 in normal BM to 15.7% in obese. In our children are absolute changes in somatic and functional parameters like a result of imposed exercise based on walking substantively and statistically significant. On the contrary, differences in relative terms are insignificant. Conclusions: We may conclude that similar exercise program may invoke the similar BC and functional performance changes in pre-pubertal children differing in BM.
University of Gothenburg ,Sweden
Time : 14:30-14:55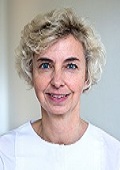 Biography:
Elisabet Wentz is the manager of Gillberg Neuropsychiatry Centre, university lecturer (the Birgit Olsson lectureship), Associate Professor of child and adolescent psychiatry, University Hospital senior consultant at Child Neuropsychiatry Clinic, Queen Silvia Children´s University Hospital, and licensed as a specialist in child and adolescent psychiatry and psychiatry. Her PhD thesis from 2000 was titled "Ten-year outcome of anorexia nervosa with teenage onset". Her current research includes, but is not limited to, longitudinal follow-up studies of anorexia nervosa, the correlation between obesity, neuropsychiatry and eating disorders, eating disorders within the autism spectrum, non-pharmacological interventions (including IT interventions) in cases of neuropsychiatric disabilities, as well as neuropsychiatric comorbidity in cases of various syndromes. She has had post doc position at St. George's Hospital Medical School, London. Elisabet has published around 50 peer-reviewed scientific works as well as several book chapters. She supervises PhD students at University of Gothenburg, and at Lund University.
Abstract:
Statement of the problem: Eating disorders are overrepresented in adults with obesity, but little is known about children with obesity. Attention-deficit/hyperactivity disorder (ADHD) is more prevalent in children with obesity. Impulsive and disorganized behavior, typically for ADHD, may contribute to an eating pattern that initiates weight gain, and complicates the conventional treatment of obesity. No studies on individuals with obesity have investigated the occurrence of autism spectrum disorder (ASD). Little is known about the overlap between eating and neurodevelopmental disorders in children with obesity. The purpose of this study is to investigate the prevalence of eating disorders, ADHD, ASD and other neurodevelopmental disorders in children and adolescents with obesity, and to explore a possible overlap between eating and neurodevelopmental disorders. Methodology: Seventy-six children (37 girls, 39 boys) were recruited at referral to a university outpatient clinic. The parents were interviewed regarding the child's psychiatric morbidity and completed parental questionnaires pertaining to ADHD, ASD and other neurodevelopmental disorders. The parents were screened for adult ADHD. The probands completed instruments pertaining to eating disorders. Anthropometric and metabolic data were collected. Findings: Body mass index ranged between SDS 1.92 and 5.90, and age between 5.1 and 16.5 years. ASD or ADHD was diagnosed in 13.2 % and 18.4 % of the children, respectively. Twenty-five per cent were screen-positive for motor problems, 31.6 % had at least one neurodevelopmental disorder. 18.4 % had a parent who screened positive for adult ADHD. DSM-5 eating disorders were rare but so-called "loss-of-control eating (LOC)" was present in 22 % of the adolescents. One in three with LOC had also a neurodevelopmental disorder. Conclusions & Significance: ASD and ADHD are overrepresented in clinical populations of children and adolescents with obesity. ADHD and LOC both reflect how impulsive traits can manifest in obese children.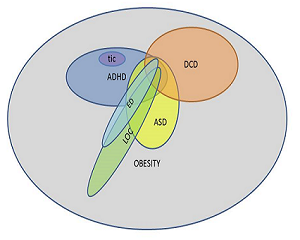 Bucharest University of Economic Studies, Romania
Time : 14:55-15:20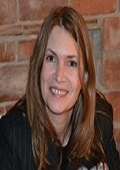 Biography:
Cristiana Pop is currently teaching as full professor in Bucharest Economic Studies University. She has her expertise in teaching physical education in higher education and training athletics mainly for university contests. Her main research interests are in education quality and social issues related with health, physical activity, eating behaviours and wellbeing. She authored "The role of physical activity in promoting well-being" (2015), Athletics for Students (2013) and other few books promoting physical activity and a healthy lifestyle. She is member of The Romanian Agency for Quality Assurance in Higher Education, member of Romanian Athletic Federation (Women Commission) and has research collaboration with Romanian Academy Anthropological Institute Research Center. She is serving as senior editor and member in the editorial board of several reviews in education, health and sport sciences domain.
Abstract:
The globalization of overweight and obesity, the acute perception of being stressed most or all the time, the sedentary life style and the comorbidities of those behaviours might be the most comun consequences for the new millenium generation and their families. Education and healthcare systems are attempting a weak counterattack to this aggressive epidemic and to the consumption culture which pushes the younger generation towards a greedy lethargy. If 5 years ago we were worried because physical activity among European children tends to drop significantly between the ages of 11 and 15 years and only 20% of them exercise regularly, nowadays it is certain that physical inactivity accounts for more than 5 million deaths each year globally. The obsessive informatic and communication technology use results in a progresive physical skills decay and less social interaction. Today when the inteligent phones are shaping our daily life, our bodies are also shaped by bending the neck and back in a "tapping position." A bad posture has not only physical consequences, but psychological also: an upright, open, expansive posture is associated with power, self confidence and good mood. There is a significant correlation between self body image perception and self esteem, mediated by weight and subsequent by fat deposits. Results indicates a consistent statistically significant correlation between body mass index and body dissatisfaction (r (158) = 0.56, p< .0005), with a prevalence of 79% of body dissatisfaction on young women. Integrating physical and health education in overweight preventative strategies would have effect in reducing the occurrence of physical and emotional disorders and co-morbidities associated with these later, over the lifetime.
Break:
Networking & Refreshments 15:20-15:40 @ Foyer
National Yang-Ming University, Taipei, Taiwan,
Time : 16:05-16:30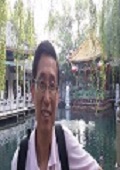 Biography:
Thomas Kuo has completed his PhD at the age of 30 years from Taiwan University and worked as visiting scholar at UC Berkeley. He is the professor in National Yang-Ming University and he has published more than 200 papers in reputed international and domestic journals and has been serving as an editorial board member of repute.
Abstract:
The Indonesian government has focused on improving Maternal and Child Health (MCH) through the organization of volunteer-staffed Integrated Health Service Post (Posyandu). However, little is known about the childhood obesity prevention practices of MCH in Indonesia or their equivalent counterparts in other countries. The present study aims to assess the association of the availability of Posyandu with child weight status and what factors might influence such associations. This was a secondary analysis of data collected in the 2013 Riskesdas (or Basic Health Research) survey, a cross-sectional, nationally representative survey of the Indonesian population. Height and weight, information regarding the availability of Posyandu, and basic characteristics of the study population were collected from parents with children aged 0 to 5 years (n = 63,237) in 2013. Non-availability of Posyandu significantly raised the odds of being obese (OR=1.13, p<0.01). However, non-availability of Posyandu did not seem to show a significant relationship in the odds for overweight. This relationship persisted after a full adjustment. There was effect modification by household wealth of the association between the availability of Posyandu and child weight status. The availability of Posyandu has a protective association with child obesity in Indonesia. Household wealth modified this association. MCH services are well placed to play an important role in obesity prevention in early life.
Odds ratio and adjusted odds ratio (95% CI) using multinomial logistic regression model for overweight or obesity compared to normal weight according to maternal and child health