Day 2 :
Keynote Forum
University of Michigan, USA
Time : 09:05-09:40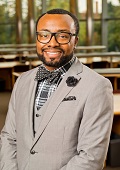 Biography:
Lenwood Hayman, Assistant Professor of Public Health at the University of Michigan – Flint, focuses on the psychosocial determinants of eating behaviors in under-privileged communities. Specifically, Lenwood's research focuses on the assessment of emotional eating (including stressed and bored eating) in preschool-aged children from low-income families. Lenwood has also worked with community-based organizations to demonstrate how increased participation in local food systems correlates with eating a healthier diet. Recently, Lenwood established the Mindful Promotion of Healthy Eating & Learning (Mind-PHEL) research team in which he studies the influence of mindfulness-based activities on healthy eating and positive student learning outcomes. Lenwood is in the process of developing a mindfulness-based intervention to encourage healthy eating behaviors in low-income communities.
Abstract:
Associations between the propensity to eat foods high in sugar and fat in response to negative emotions has been linked to a higher risk of obesity in multiple prior studies in adults. Emotional eating, however, has not been extensively studied in children, particularly among very young children from low-income families. Research suggests that low-income mothers of preschool-aged children believe that children in this age range can eat in response to their emotions, however, they tend to underreport the occurrence of emotional eating for their own children. Such findings could be due, in part, to the fact that the two most commonly-used questionnaires were developed in White, European populations. Due to contradicting evidence regarding the utility of current questionnaires to reliably assess emotional eating in very young children from low-income families in the United States, the focus of the current study was to develop such a scale. Specifically, we used a 2-aim, mixed-methods, cross-sectional design to develop a valid tool for assessing emotional eating at a population level in very young children from low-income families. In our previous work, we qualitatively assessed how mothers from US-based low-income populations conceptualized the construct of emotional-eating in preschool-aged children. We then used that data to develop an inventory of items to capture the salient aspects of emotional eating. These items were assessed by a sample of mothers from the target population for clarity and relatability. Those items demonstrating face- and content-validity, along with the child version of the Dutch Eating Behavior Questionnaire, were then used to collect data from a sample of 200 participants from the target population. Results and conclusions will be discussed in detail during conference session.
Keynote Forum
University of Gothenburg ,Sweden
Time : 09:40-10:15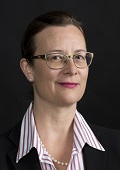 Biography:
Professor Jovanna Dahlgren is an expert in pediatric endocrinology and obesity. She is also director of the Department of Paediatrics at the University of Gothenburg and senior consultant at Queen Silvia Children´s Hospital. She is the responsible for the Swedish National GH Registry. Her scientific field is in perinatal programming of endocrine homeostasis, growth, metabolic syndrome and obesity. She has published 80 peer-reviewed scientific work and several book chapters. She supervises currently five PhD students in Gothenburg and at Karolinska Institute. She is responsible PI for the Gothenburg arm of the AMOS studies evaluating the benefit of gastric bypass surgery in adolescents.
Abstract:
Statement of the Problem: Attention-deficit/hyperactivity disorder (ADHD) is more prevalent in children with obesity. Recently we also found increased occurrence of autism spectrum disorder (ASD) (5). Eating disorders are overrepresented in adults with obesity, but little is known about children with obesity. Moreover, little is known about eating disorders before and after gastric bypass surgery. The purpose of this study is to investigate the long-term outcome after gastric bypass surgery in obese adolescents.
Methodology & Theoretical Orientation: Eighty-one (53 females/28 males) severely obese adolescents (range 13-18 yrs, mean age 16.5 yrs) performed gastric bypass surgery. The study design has previously been published (3). Before surgery, after one, two and five years (n=74) body mass index (BMI), metabolic status, health-related quality of life (HRQoL, using the short form (SF)-36 as questionnaire), and binge eating was recorded. After five years these were compared with 81 age-matched adolescents (35 males) that declined to perform surgery.
Findings: Mean BMI decreased during the five years from 45.5 to 32 kg/m2 if surgery, whereas it increased from 42 to 45 if no surgery. Fasting insulin decreased from 32 to 7 mU/L post-surgery and continued unchanged low during the five years post-surgery, whereas levels were above 30 mU/L if no surgery (p<0.001). Pre-surgery, 28% reported moderate and 9% severe binge eating. This was improved after surgery (see image below). Significant improvements were also found in most HRQoL domains (*P<0.001) from 1 year post-surgery and onwards, but as many as 20% scored poor HRQoL two years after surgery.
Conclusion & Significance: Severe obese adolescents benefit of gastric bypass surgery with normalized metabolic status and substantial improvement in binge eating as well as HRQoL.
Break:
Networking & Refreshments 10:15-10:35 @ Foyer

Notice: Undefined index: sid in /var/www/universal_code/pastconf/scientific-program.php on line 161

Notice: Undefined variable: q6_csp in /var/www/universal_code/pastconf/scientific-program.php on line 169

Warning: mysqli_query(): Empty query in /var/www/universal_code/pastconf/scientific-program.php on line 169

Warning: mysqli_num_rows() expects parameter 1 to be mysqli_result, boolean given in /var/www/universal_code/pastconf/scientific-program.php on line 171